---
What People Say About EXYRA
---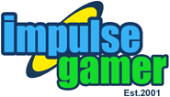 "I've been testing the non-prescription lenses for the last couple of weeks and I must admit that some of the issues I have by using computers and smartphones all day have been greatly reduced."

"​​There were times where I stared too long and too close while doing some coding at work, and my eyes got really tired in the afternoon. Wearing EXYRA glasses would ease my eyes during these tense moments."

"We gave the glasses a try and found it gave our screens are slightly whiter look which we suspect is the result of the blue light being directed away from our eyes.​"

"EXYRA Eyewear is not your typical pair of designer reading glasses. These glasses are designed for technology users!"
---