---
How to use Social Media Sharing dashboard
EXYRA Social Content portal provides you with a one stop shop for posting exactly this type of email content, articles, and social media copy ready for immediate affiliate broadcast via Email, Twitter, Facebook, LinkedIn, and Google Plus.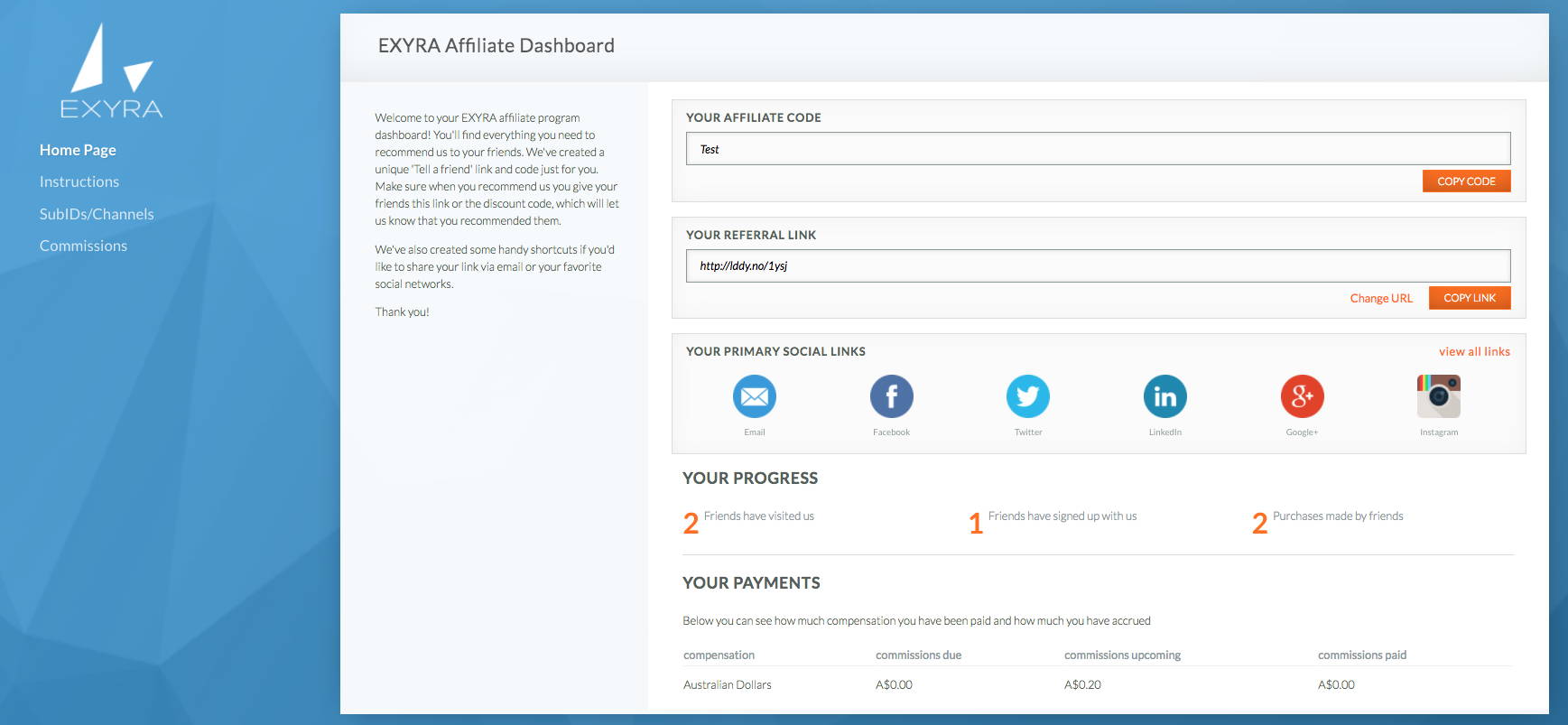 ---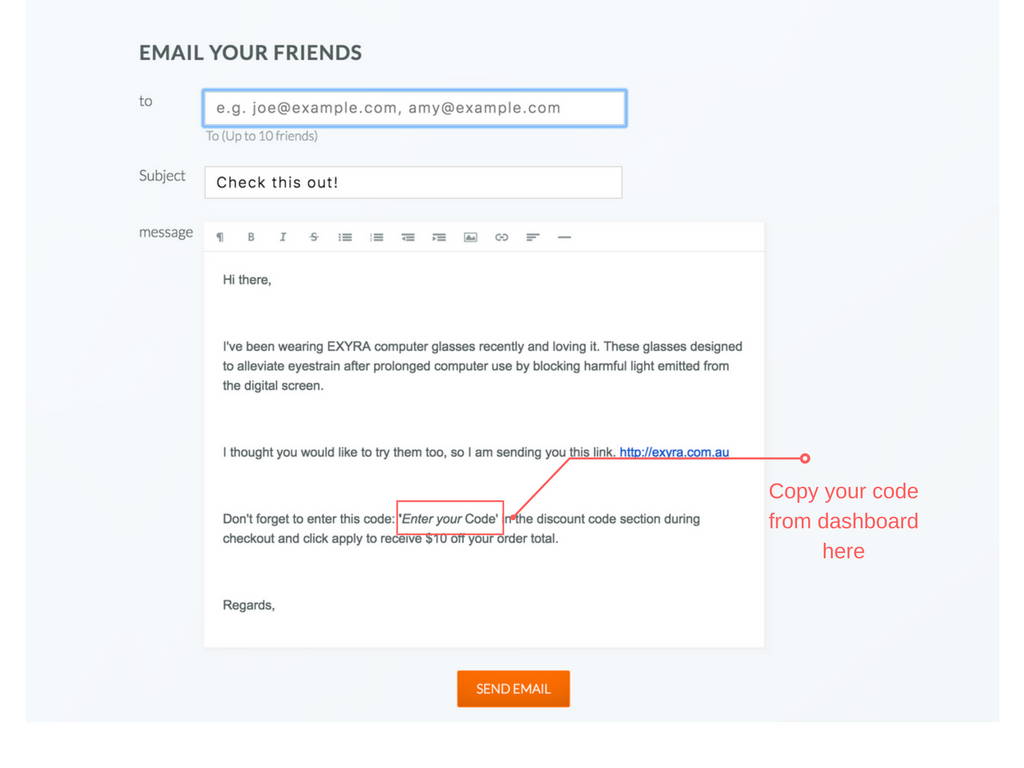 Email Referrals
You can simply click the Email button in your Affiliate Dashboard, and a pre-written email – which also includes your unique referral link – will be pulled up in your email client. The email can be sent as-is, or edited prior to sending.
Please do not forget to copy your discount code into the email.
---
Facebook
You can refer us via Facebook – easy as you would normally with your regular post!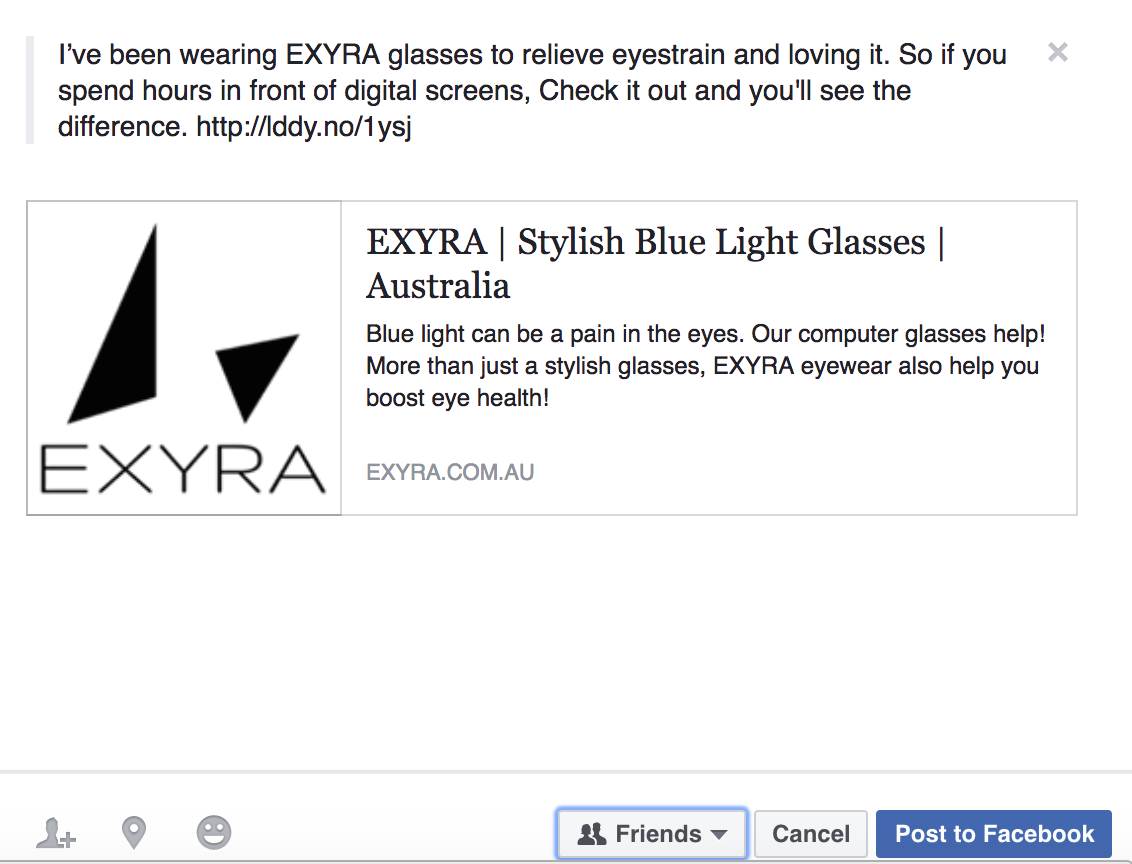 ---

Twitter
Promoted tweets are even easier to use than emails – you can change or edit the characters before your tweet.
---
LinkedIn
The social media platform "for grown ups" is also a place where you can refer our product. Like Twitter and Facebook, share updates on LinkedIn is easy.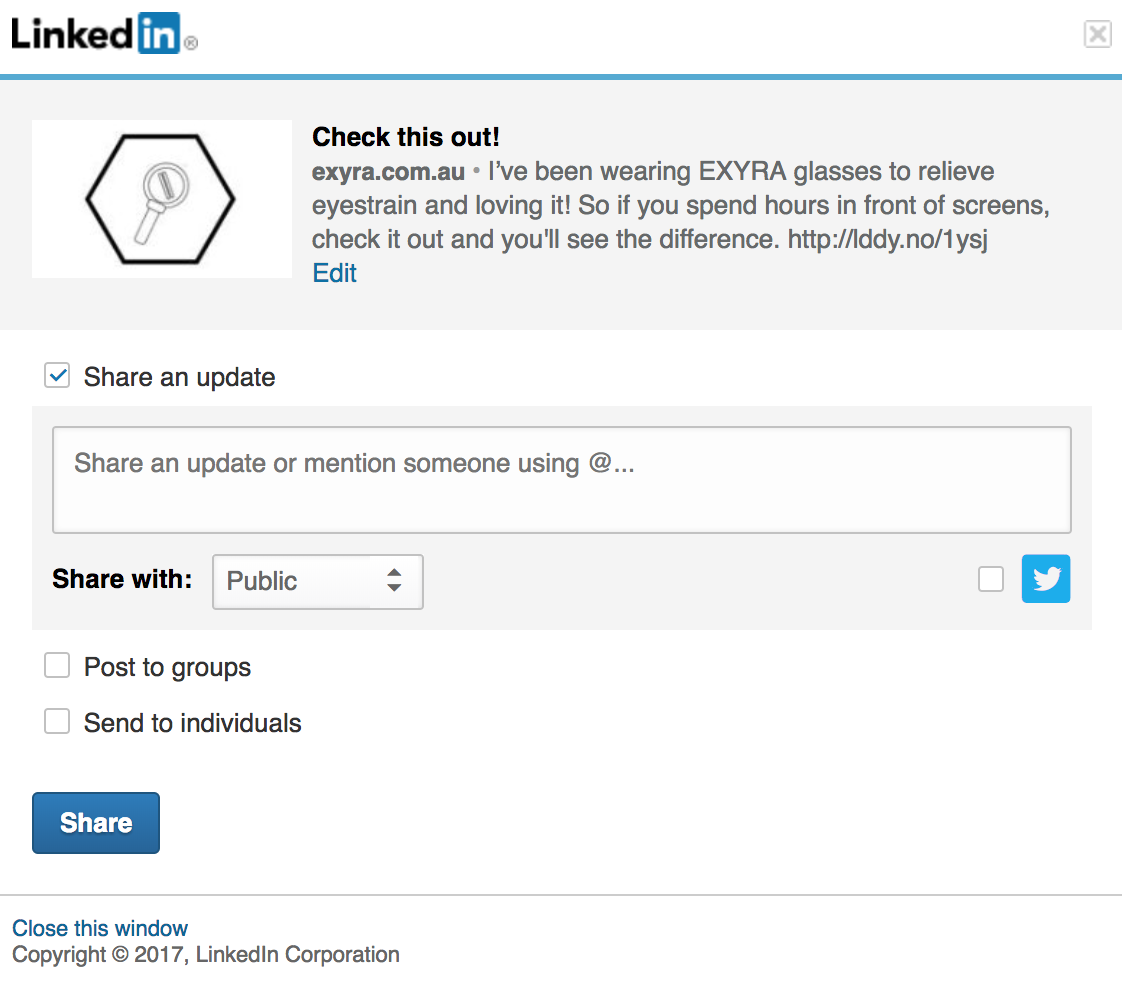 ---